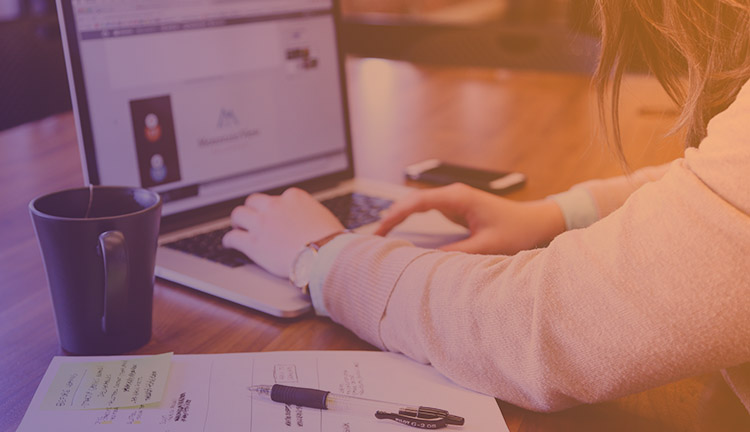 If you're like me, you know the feeling of impending deadlines and growing task lists when completely frozen by a creative roadblock. Hopefully you work well under pressure, but oftentimes an increasing to-do list and endless work demands can make you lose sight of your goals and decrease productivity levels.
The good news? As designers, we already have good guidelines learned from the realm of design that can help us stay productive when we're having trouble staying motivated. Below are four tips, inspired by rules for good design, that you can use to keep productivity high when struggling to focus and produce great work.
1. Motivation through passion
Good design should evoke strong emotion and create inspirational experiences that motivate users. Eliciting feelings is also a good rule to think about as you are designing your work day. What are the projects you are most passionate about; those that you look forward to working on? While you might be tempted to do all of the fun stuff as soon as possible, I find that leaving some of the more exciting work for later, or even better – weaving projects that require passion and creativity into more mundane daily tasks can boost productivity and output throughout the day.
A simple solution for some quick motivation: music! Nothing will stir up some emotion better than a great playlist. Cue up a favorite track or two and rock out before you start working. You'll get a nice boost in heart rate and endorphins, and the session will power you through the first phase of your day, keeping you excited and motivated to produce great work.
2. Find focus
Every designer knows that elegant simplicity can be the key to great design. We design to keep the user focused on the journey, so in the same vein, eliminate all external distractions and get in the zone. For 40-45 minutes, turn off your email. Let your colleagues know beforehand where they can find you for emergencies. But I'm willing to bet there's a 98 percent chance that that email can wait.
Set yourself some boundaries that require you to focus your concentration on the task at hand. If you're a procrastinator, Google Chrome's StayFocusd extension allows you to track your time spent on specific websites. Set any chat programs to "do not disturb" so you don't get distracting pings while you're hard at work.
If I'm working late at night, I use the program f.lux, which changes the color temperature of the monitor so it's less strenuous on the eyes. There are plenty of tools available to help you focus on the task at hand — just be willing to try something new.
3. Don't accept the default
Far too many people accept the status quo and use default templates and materials when designing. Those are great if you're pressed for time and resources, but don't settle. The same principle applies for your workspace: be bold and take risks. If you need that extra push, change your location often – a new room will have different colors and decor that can give new perspective and meaning to your designs. You can relocate to a coffee shop or a friend's house as well if you're looking to shake up your workspace.
If you can't get away, try a productivity-boosting white noise solution like Coffitivity. This app recreates the sounds of a coffee shop to help you work better and keep productivity levels high – challenging your default state of mind.
4. Organization is not optional
Be prepared. Organization is essential to a beautiful layout, and it's also crucial to master before you even get started designing.
Work methodically – get those stock photos and download those fonts so you'll have everything you need before you start on the project. Once you have all necessary materials, you won't be distracted by pop-up ads or social media sites while you're searching for another resource. This will allow you to finish your project with minimal distractions along the way and stay organized throughout the process.
Conclusion
It doesn't matter how great a designer you are if you never get anything done. These tips, using some very basic concepts of good design, have helped me immensely in my workflow and are useful for any designer looking to boost productivity. With the advice above, and a little ingenuity, you can master the creative design process and watch your productivity levels soar.
image credits: stocksnap.io, 123rf.com, 123rf.com
The post 4 Design-Inspired Steps to Increase Your Productivity appeared first on onextrapixel.com