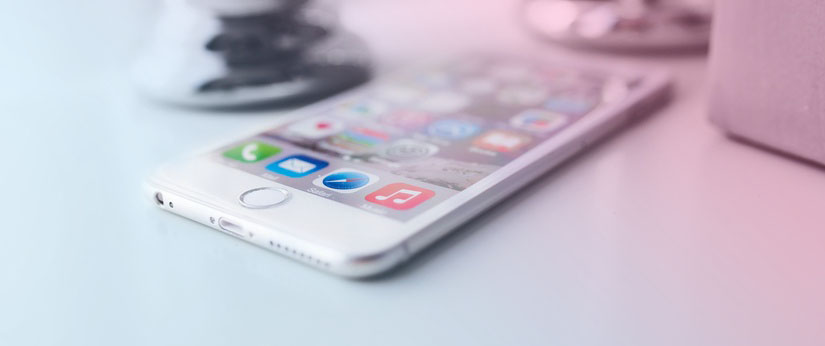 With millions of mobile applications on the market, competition is more vigorous than ever. And as new applications continue to release the number of applications is only going to escalate.
But an interesting trend of mobile application success is that it's quite brutal. While there are successful applications like Angry Bird or Temple Run, there are a colossal number of applications that have failed to get off the ground.
It's not wrong to say that developing a successful mobile application is challenging. It certainly requires one to juggle various factors that I'll cover in this post.
What represents the success of an application?
An application's success is often confused with the number of downloads it drives. However research has shown that many downloaded applications are abandoned after only the first use.
So what else represents a successful application?
There are a number of things that contribute to an application's success. If you are only focusing to generate the number of app installs, you are likely to lose your mobile app business.
While it's essential to get as many users as possible, it is also vitally important to get the application into the hands of those who can achieve your goals by taking appropriate actions and using the app on a regular basis.
Whether you're an application designer or developer, you can augment the success of your application with a few steps. All you need to do is consider a few crucial factors that can influence the surefire success of your product.
I'd like to share some key points that can help you attain your intended goals with flair.
1. Make your app colors create a hierarchy
By implementing suitable colors you can beautifully express the purpose of UI elements. For instance, you may choose to use any color to share the importance of a particular button. Even shades of gray can create a hierarchy and reflect which element is crucial for potential users. Also you can make CTA buttons more attractive and appealing by using an eye-catching color that stands out from the rest of the application.
2. Start with a Prototype
Beginning with an app prototype can help you plan ahead & proceed in the right direction. With an app prototype you can scrutinize loopholes before investing your invaluable time and efforts toward development.
Once a prototype is developed you can iterate it by considering the users' expectations and the business objectives until you get a satisfactory result. This will eventually help deliver a prolific solution.
3. Maintain Visual Consistency
While designing the UI for your application make sure that you are not breaking visual consistency. There's no doubt that a consistent UI and UX design can deliver an overhauled performance.
Thus it's advisable to maintain the design consistency throughout the application. Whether it's about the placement of UI elements or their appearance, you must keep them all in harmony from one page to another, so that users can seamlessly and flawlessly interact with the design and take a suitable action.
4. Don't Lose Focus
Whether you've chosen iOS or Android for your mobile platform, you can entice your potential audience and help them navigate through your app with ease. Stay focused and don't lose sight of the users that you're targeting.
5. Endeavor for Highest-Level Security
While the advancement in technology offers notable benefits (online shopping, e-payments and a lot more), it also increases the probability of risk. Mobile application security is one of the most crucial points to mobile users.
Users are more conscious about app security than ever before. You must embed security measures in your app development cycle. Recognize the most essential points and streamline tests for capturing bugs, fixing them, and how data should be stored/encrypted.
6. Consider What Potential Users Admire
As an app developer you can increase the likelihood of your application's success by considering the users' feedback on the competitive applications that are already available in the market. Especially when you're creating an application for a startup company that doesn't embrace any digital presence.
7. Heighten the Brand Value
You should integrate brand colors to connect users with the brand and heighten recognition of the business.
As such, it is advisable to choose your brand colors wisely. Make it certain that they are visually pleasing and somehow epitomizing the vision of the business.
In a Nutshell
In this mobile age no one can afford to ignore the expectations of mobile users or the power of a stupendous mobile presence. Learning the strategies that can help deliver an impressive, interactive and innovative mobile solution can ensure its market success. You might be designing and developing a mobile application for a startup or a well-established firm.
No matter if you are a novice, intermediate, or expert professional, bearing these tips in mind can help you deliver a very successful mobile application.
The post Quintessential Points for Developing A Successful Mobile App appeared first on webdesignledger