The world of web design is constantly evolving, with new trends coming and going all the time. As people rely on technology more and more, and use websites for shopping online and for advertisement purposes, it's imperative that they work properly and that they have an attractive interface. The year 2016 promises some really cool web design trends for beautiful, user-friendly, highly responsive websites that aim to optimize user experience across a wide range of devices, from desktop computers, to smartphones and tablets.
Some of these trends include one-page websites , animated backgrounds and parallax effects. One-page websites are becoming extremely popular because they allow you to simply scroll down while all the information is presented in a clear, neat way with minimal or no need for clicking and being redirected to other pages. Another cool trend that's becoming more and more popular is having an animated background , where a real video or an animation replaces a static background. This adds movement and meaning to a website while sending a lasting, powerful message to the viewer. This technique will also make your website more memorable, and will increase the chance of having visitors return to check out what's new. Finally, a very popular trend is parallax scrolling , which adds an element of depth by having the background move at a different pace than the foreground as you scroll down a webpage.
As you will see, these websites are highly versatile and can be used for a variety of purposes, like advertising, building a portfolio, or selling a service, which makes them ideal for any type of project. In a world that's becoming increasingly dependent on technology, it's absolutely necessary to stand out from the rest, and these websites promise just that – the highest standard of design to facilitate usability by staying up to date with new technologies.
Below you will find 45 websites that perfectly illustrate 2016 web design trends . We found these websites to be fun, sophisticated, and user-friendly, and we think that you'll find them useful if you're thinking about building your own website. We would also love to hear what you think! Let us know which design trends you find most useful or unique in the comment section below.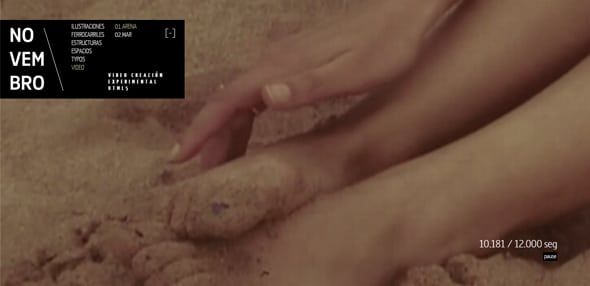 The post 2016 Web Design Trends: Showcase of 45 Websites appeared first on Line25.