There are multiple techniques that you can use in design to create infinite combinations of different elements that you can discover and experiment with in your own designs. Today we'll explore photo collages. If you've ever wished you could express multiple ideas at the same time, then you'll want to consider photo collages for your next project. Incorporating collages in your designs will add depth, meaning, and intricacy, as well as a unique touch. Additionally, they will also give you more freedom of expression.
Collages allow you to combine a variety of elements, like colors, shapes, typography, patterns, pictures, and illustrations, into one beautiful image that will tell a story of it's own. They allow the artist to express themselves without any boundaries or limitations of any kind. There are no specific rules to creating a collage, just a mixture of things that the artist likes or decides go well together. There's no particular order, which can make them look somewhat messy (although intricate would be a better description).
A collage is a great way to merchandise products or create a background for a magazine article. They can also be used in ecommerce when creating newsletters and advertisements, websites or blogs, prints and portfolios, and pretty much anything you can think of. If you're looking for a way to present all your ideas at once, without morphing all of them into one simple image, then a collage is the way to go!
This article features a showcase of 40 unique ideas on how to use photo collages in design. You'll find out different ways of creating fun and interesting collages, like adding textures , combining different grid systems , using geometric design , layering images, adding movement, and creating other cool effects . We found lots of fantastic examples on how to use these techniques in order to bring your ideas to life and we're sure you'll find them interesting and inspiring!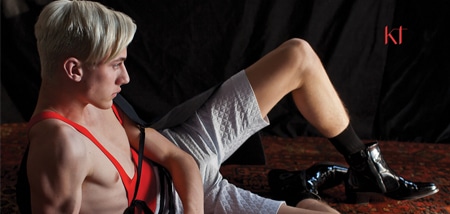 The post Showcase of 40 Unique Photo Collages in Design appeared first on Line25.