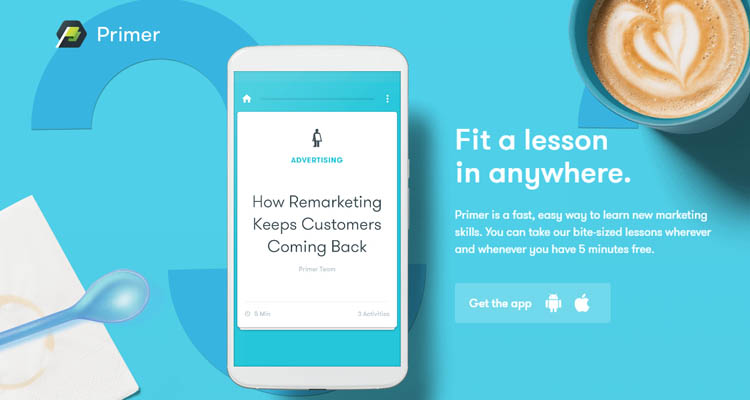 Google continues its inherent platform as a tech leader by teaching free marketing lessons to anyone with a smartphone.
A new app Primer is powered by Google and meant to offer the best way to learn without ever spending a penny.
Topics include things like branding, SEO, analytics, ad buying/selling and how to target the right audience. Primer is meant to be for Internet users but the marketing guides can apply to many different industries.
Each week new lessons are released for anyone to enjoy. The app is consistently updated to include new topics ranging from beginner to advanced across all areas of marketing.
If you're even remotely interested then download Primer from Google Play or on the iOS App Store. It's compatible with all Android & iOS devices including tablets.
So far Primer has received a sea of 5-star ratings with more people leveraging the knowledge from this incredible application. Plus it works even when your offline which is great for idle time in the waiting room.
There's a brief FAQ page that covers a few typical questions about how it works. Overall it's a pretty straightforward application, but if you're looking to learn more you can follow updates on Twitter @yourprimer.
The post Google's Teaching Free Marketing Lessons with Primer appeared first on webdesignledger