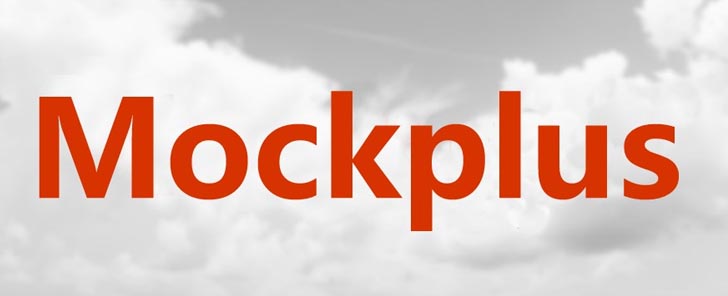 Wireframing and prototyping design tools are in abundance in the market today as the golden age of web technology thrives. But there is always room for a simple yet powerful new candidate.
Mockplus is a simple, code-free, easy-to-learn and use software prototype design tool that allows the user to totally focus on the design instead of spending time on learning the design tools. Pages are linked using a drag-and-drop option.
Agile development / rapid iteration is most effective for small and medium companies (SMEs)and groups needing to integrate into, and adapt to, the market and users. Agile, efficient, and low cost prototype design is essential to SME presence. Overall, Mockplus is a great mockup design tool for agile development, and an ideal solution for software-development companies' prototype building. Component-based visual design is mouse-driven, eliminating the programming and training costs.
Mockplus Features
Mockplus offers a wide variety of desktop and mobile devices components that meet the growing demands:
The drag-and-drop feature offers simplicity. It allows effortless creation of interactive components. Mockplus currently offers built-in drag-and-drop components, and will add advanced interactive components soon.
Easily create an App page using the TopBar+List+BottomBar feature. Any component may be set as "markup." Mockplus offers many markup components that provide the ability to add markup to the prototype. New-component adjustable settings allow easy App page creation. Pre-designed components and built-in icons allow faster and easier design. New built-in icons are constantly being added.
The Sketch Style feature preserves design sketch quality. The hand-drawn styled components keep all lines and control exactly as they are drawn.
The All-in-One tool (included in the Free Trial) makes it easy to create prototypes for any mobile, desktop, and web apps.
The Group feature allows designs to be previewed and shared on mobile phones without the need for remote publishing or USB cable. It combines several components to create one, customized component that may be edited and nested or un-grouped. Page and component libraries make you even more productive.
Pages and components may be cloned in a single-click. Simplified Mockplus export options allow designs to be quickly sent to images or HTML. Productivity is further enhanced by an easy-access page and component libraries. The drag-and-drop feature enables interactive design, and coming soon Masters will be available that enable changes made to be globally applied across the prototype.
The Good
Fast, easy, Free Trial / no fees
Code-free and training-free
Limitless project and page amounts
Pre-designed components and built-in icons
All-in-One tool
Automatic project backup
Customizing
Copy data between projects
Room for Improvement
The Free Trial does NOT include project management, PNG file export, HTML export, or print features.
Users must purchase the Mockplus Pro subscription to get 400+ icons (Free Trial only offers 100+) and project management, PNG file export, HTML export, or print features.
In order to compete with the big boys, Mockplus aims to offer a simple, quick, and easy-to use mobile, web, and desktop agile development mode solutions.
Try Mockplus Today!
Mockplus may be a new and unfamiliar name in the prototyping app industry but it could be a great alternative coming from the East. Today, almost all prototyping tools offer a trial period, why not take this opportunity to give Mockplus a chance and see if it suits your needs. We would love to hear your opinions and suggestions.
The post Mockplus: A Simple Yet Powerful Prototype Design Tool appeared first on onextrapixel